Saturday, September 18, 2004
T & A at TBA or Why I Love Poets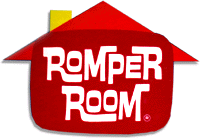 Looking through her Magic Mirror, Miss Mary Ann saw Linda, David, and Mark, Chris, and Bryan, Mike, Daniel, Margretta, Zach, Byron, Joseph, Sekou, Amos, David, Stuart, Wendy, and Erin last night at Machineworks. Some other people were there too. A lot of them.

MissMA also saw:
3 burlesque hussies I was going to call boring but I take it back before I even say it and replace thus: I think all my conversations about art and performance (and all of yours) should be conducted in the presence of (or against the backdrop of) gyrating sweethearts in their satin skivvies.
1 delightful queen who was anything but a drag of a hostess
1 imported cabaret act that might have been more interesting if she had been a drag queen, or, or something. I'm apparently not a cat person.
3 of Portland's best and most interesting poets (David Abel, Chris Piuma, and Flux-poet Mark Owens of the Spare Room Poetry Collective) in oversized colored boxers doing a fan dance as the Boris and Natasha Dancers under the choreography of Linda Austin.

Summary: Camp town racers sing their songs, doo dah doo dah. There was a lot of underwear in the Night of One Thousand Costume Changes. (I really wanted to say, "more costume changes than you could shake a dick at," but thought better of it.)

The third best thing of the night was Minh Tranh as the Lady Ho, especially the Lady's commitment to costume change…the Lady is NOT coming out until she gets her red velvet spangled Thing on.
The second best thing
of the night was Mike Barber dancing with Daniel Addy and Margretta Hansen below a giant Bollywood projection to the irresistable music spun by DJ Anjali and the Incredible Kid.
The First and Very Best Thing of the Night
was the Boris and Nathasha Dancers who deadpanned their way through an elegant parody and unintentional critique of the ass-wagging earlier in the evening. I love those guys. And I love Linda.
I also love that Lightbox guy. (Jason Eksuzian, I think.) Why weren't the names of the performers ANYWHERE? Grrr
We chatted about Sekou and Edouard, Ethel and Joey. Oedipus. Water. Elemental-themed work in general. With David Abel about layers of meaning, intended and received in work, either on the page or in performance. The translation of work from page to performance, &c. His new girlfriend. In general: why it was hard to find out what the hell Lone Twin was up to; why finding David Eckard is a Project; the loved work and the un-; all the stuff we're going to cram in tomorrow. Maybe I was just in a good mood last night, but overall, I think the Roger Ebert Brigade is pretty much thumb-upping the lion's share of the work presented this year.
Plus, I danced.